'The search for a fragrance experience that followed was accompanied by a clear goal; to find the highest quality fragrances and the best way to diffuse them through a space.' thus Charline, co-founder of Aemster.
In this interview, Charline talks with Business Women Nederland about entrepreneurship and the founding of Aemster.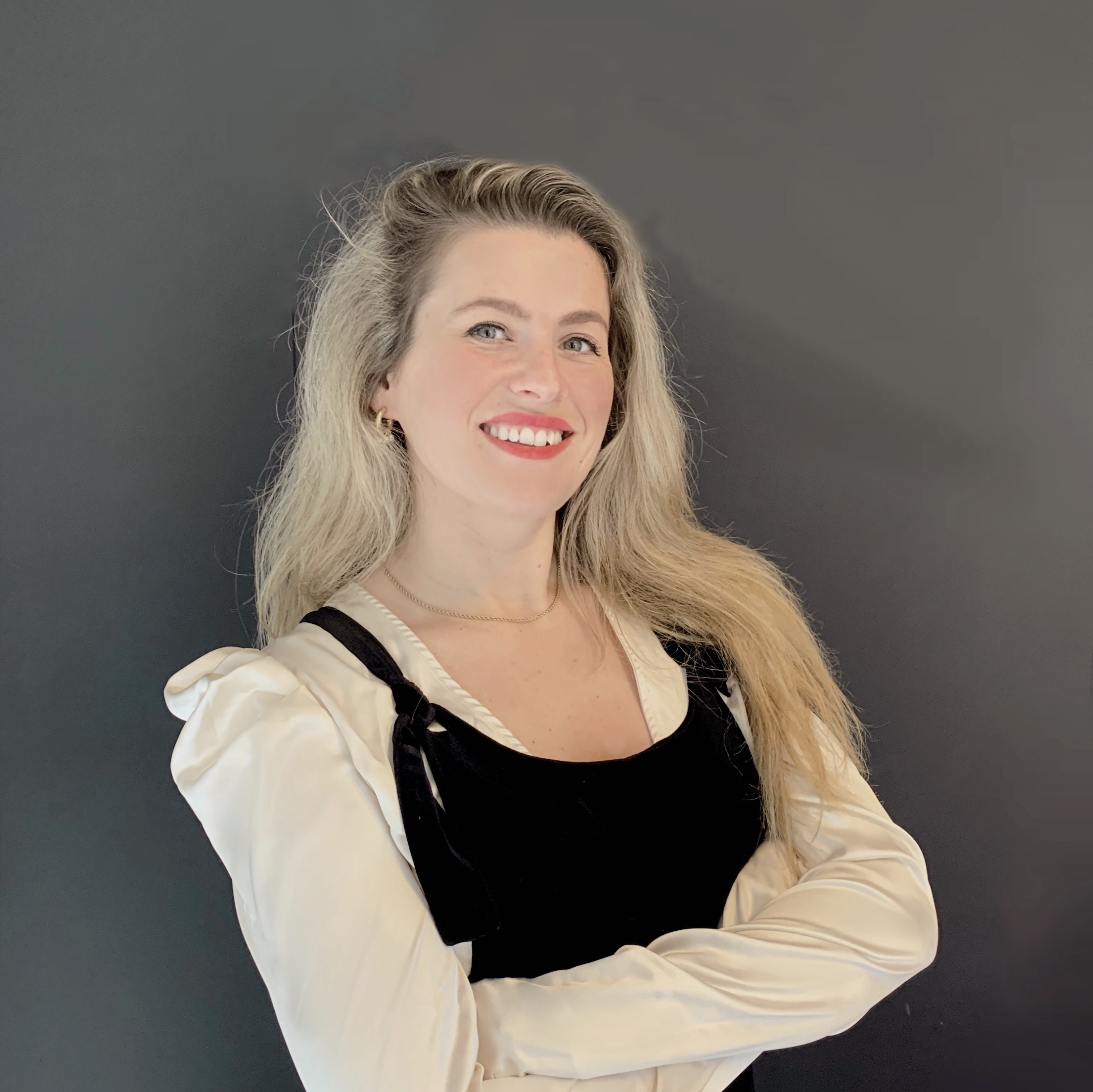 Who are you?
Hi, my name is Charline. Life for me is one big collection of experiences and feelings. Ups and downs, all contribute to who I have become today. I see myself as an adventurer, a pursuer of my dreams, and as a passionate entrepreneur. For example, I lived in Spain for a few years, I took a trip around the world in 2019, and in 2020 I started the new brand Aemster with my partner, a company in fragrance experience. With Aemster we produce home fragrances and innovative perfume atomizers for a fragrance experience in the home and scent marketing in companies. We now supply customers throughout Europe.
What did you do before you started Aemster?
A big dream of mine was to see the world. Over the years, I collected a long list of places and worked towards visiting them. In 2018, together with my partner, we finally had the courage and decided to quit everything and visit them. We gave up our life in Amsterdam and left with no fixed place to live. And, so said, so done. We sold our house and got rid of as many possessions as possible. A relatively small inventory remained which we were able to store with friends. In 14 months we traveled all over the world and got to see the most beautiful places on the planet and had many special encounters with other cultures and people's beliefs. The day we said goodbye to our life in Amsterdam was the start of our company Aemster.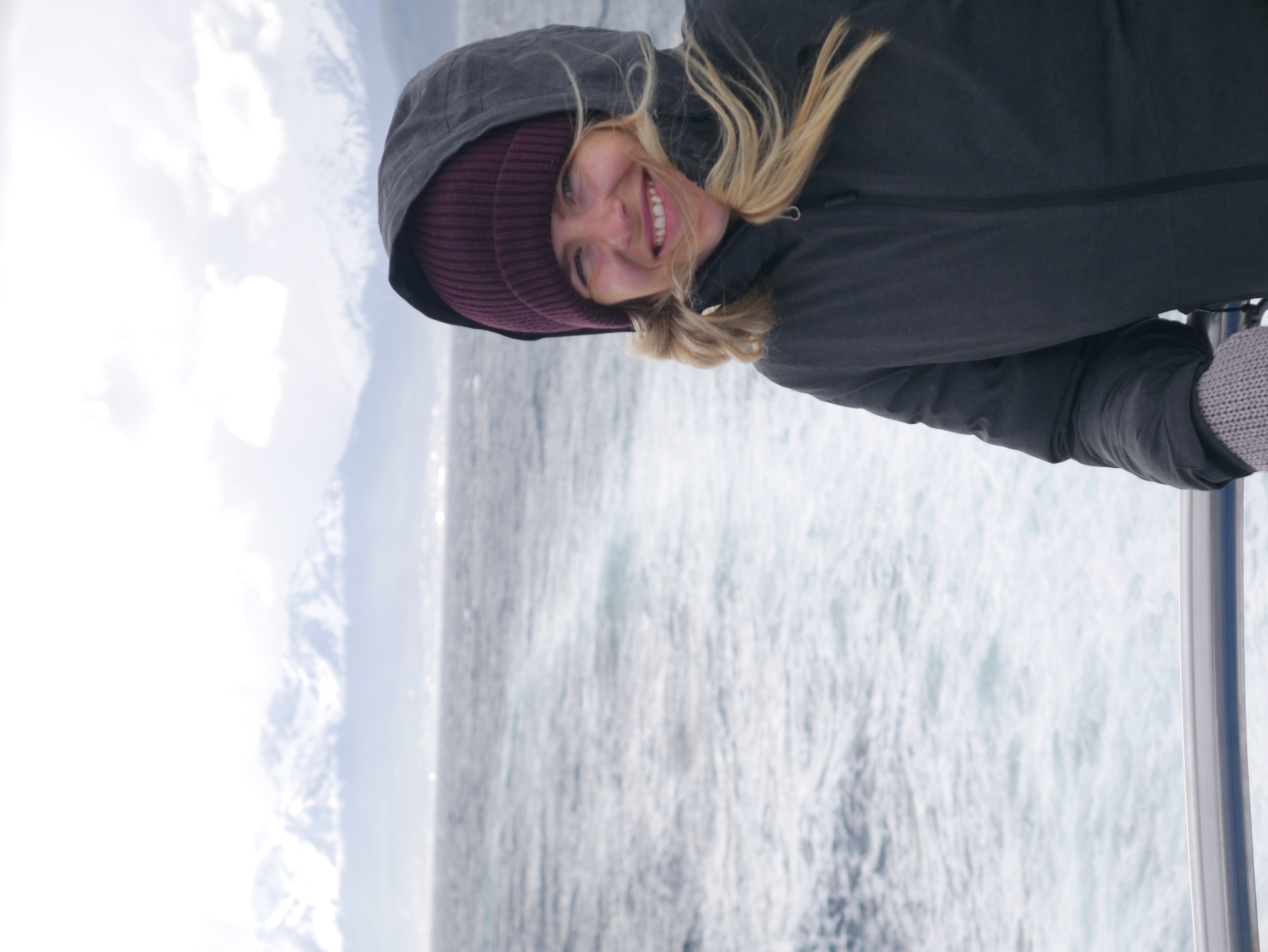 Why did you choose entrepreneurship and how did you come up with the idea for your business in scenting?
Because we traveled with only one suitcase and with each other, space was created for new insights and ideas. We traveled very light, without too much contact with home, and therefore lived very much in the "now". We took our time to discover the places and came into contact with all kinds of wonderful smells which we took back to our memories. Many people will recognize this, that you are somewhere and you smell a certain odor that takes you back to a particularly special moment. You only have to smell it and the memory and the feeling are there again. While traveling we experienced how a smell gives a space character and leaves a lasting impression. And so our business plan was born. Because, how beautiful is it that you can evoke certain feelings with scent? The search for the fragrance experience that followed was accompanied by a clear goal; to find the highest quality fragrances and the best way to diffuse them through space. We found them both and that's what you'll now see in our collection. The fragrances are of the highest quality and all have their own story, inspired by beautiful places in the world. The fragrance is spread through an innovative cold air diffusion system that spreads the scent subtly and evenly through the space.
How do you combine being an entrepreneur with all the other activities in your day?
Entrepreneurship feels like part of my day to me. My business is integrated into my daily life so I regularly decide to go and do some sport in the morning or go for a walk with our dog Lola on a sunny afternoon. In addition, there is always work to be done and we are happy to work on it at any time, even in the evenings and weekends. We don't have a 9 to 5 job but are free to do anything we want, with the business coming first.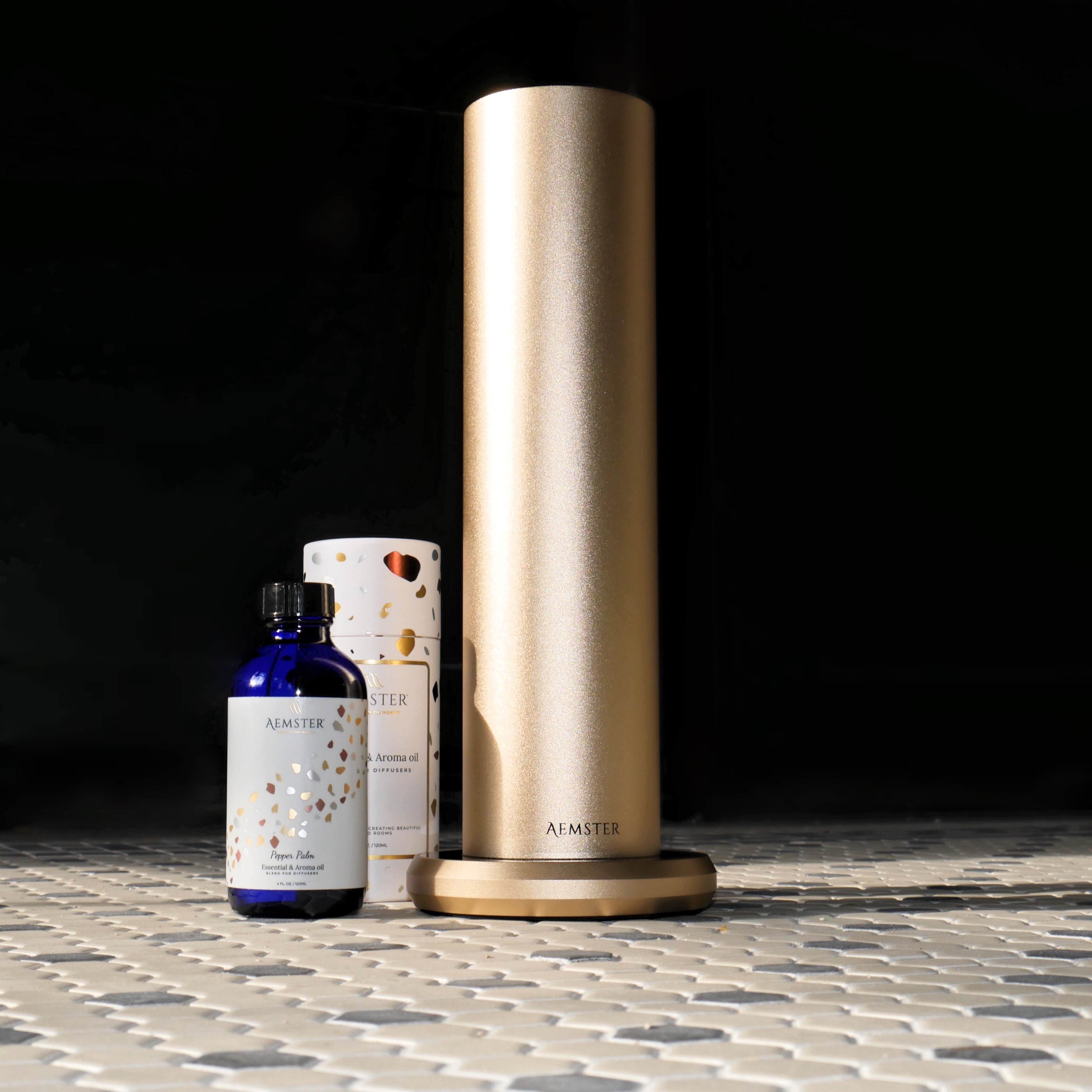 What makes your business unique?
In this changing world, I think we rely more on ourselves and we can create a nice environment for ourselves and the people around us. The environment can be shaped by beautiful colors and an appropriate interior, but also a wonderful smell is so decisive for a space. What makes Aemster unique are the highest quality fragrances, own and diverse, composed with care. The method with which we spread the fragrance through the space is new, sustainable, and can be adjusted entirely to your wishes. You do not consume any fragrance when you are not there. In short, we can provide every indoor space with the very best fragrances in a very effective way.
Is there anything within entrepreneurship that you have underestimated?
I'm an optimist, I always think 'I'll do that for a while and I can, only that 'for a while' with new things often takes longer than I estimate and I underestimated that. There are a limited number of hours in the day and I have to make good use of them. If I can't do it myself, then I can learn it or I can call in someone who is already good at it. The latter saves a lot of time, and that time I can put into other things, which is more profitable in the long run.
If you could do 1 thing over since you started doing business, what would it be?
I don't believe in doing things over. What's done is done. And of course, it is good to reflect but in doing so I would mainly look at what we can do better in the future. It is precisely by making 'mistakes' that we grow as a company and as an entrepreneur as well. That seems to be the most important thing. My business partner always says; there is no failure, there is only feedback.
What is your vision for the future?
My future vision is to create a global experience platform with Aemster, where we work with a passionate team to provide people with the best experience in scent and a positive impact on their state of mind.

To view the article on Business Women online please visit the website: Business Women Nederland.