A scent inspired by a magical place in New Zealand called Solscape. Santal Solscape is a beautiful sandalwood fragrance enriched with keynotes of Amber and Cardamom.
The days start fresh and early in this beautiful northern island bay of New Zealand. Whilst everyone is still asleep, you are up and awake. You look down on the lower beaches from the higher vantage point. In the early hours of the summer days, the wild vegetation is still fresh and cools down your surroundings. You're walking down the stairs and all kinds of different plants, pointy, round, high, and low in endless colors, fill your view. You feel more and more alive and can't wait to arrive at the beach. You take in the scent of warm sandalwood and a steady stream of amber invites you to take a dip in the sea, enjoying the far-reaching view across the curve of the wondrous bay.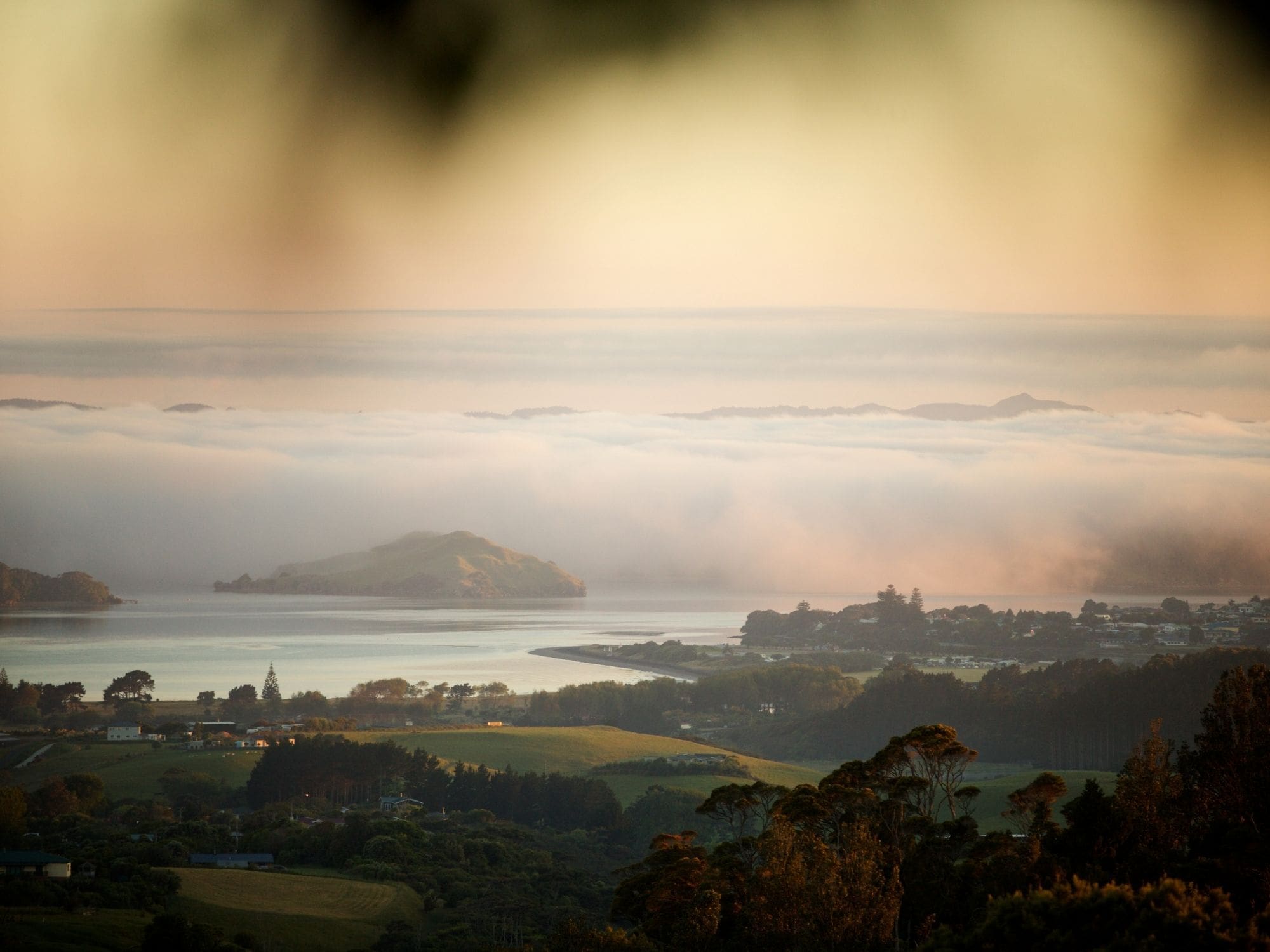 Solscape, eco-accommodation
This beautiful eco-accommodation, called Solscape, is located just outside the very cool surfer town Raglan, New Zealand. It is established on a magical lush hill looking over the Tasman sea. Solscape provides a place for rest, rejuvenation, and inspiration for sustainable living.
The small group of humans behind Solscape aims to nurture the connection between people and the natural world and do so by sharing their key intention to see 'good' come from what they do. Good for their customers, good for their community, and good for their planet, and that's inspiring to us. With just a short walk from Manu Bay, a world-famous surfing area, you can witness (or join) great surfing by surfers from all around the world.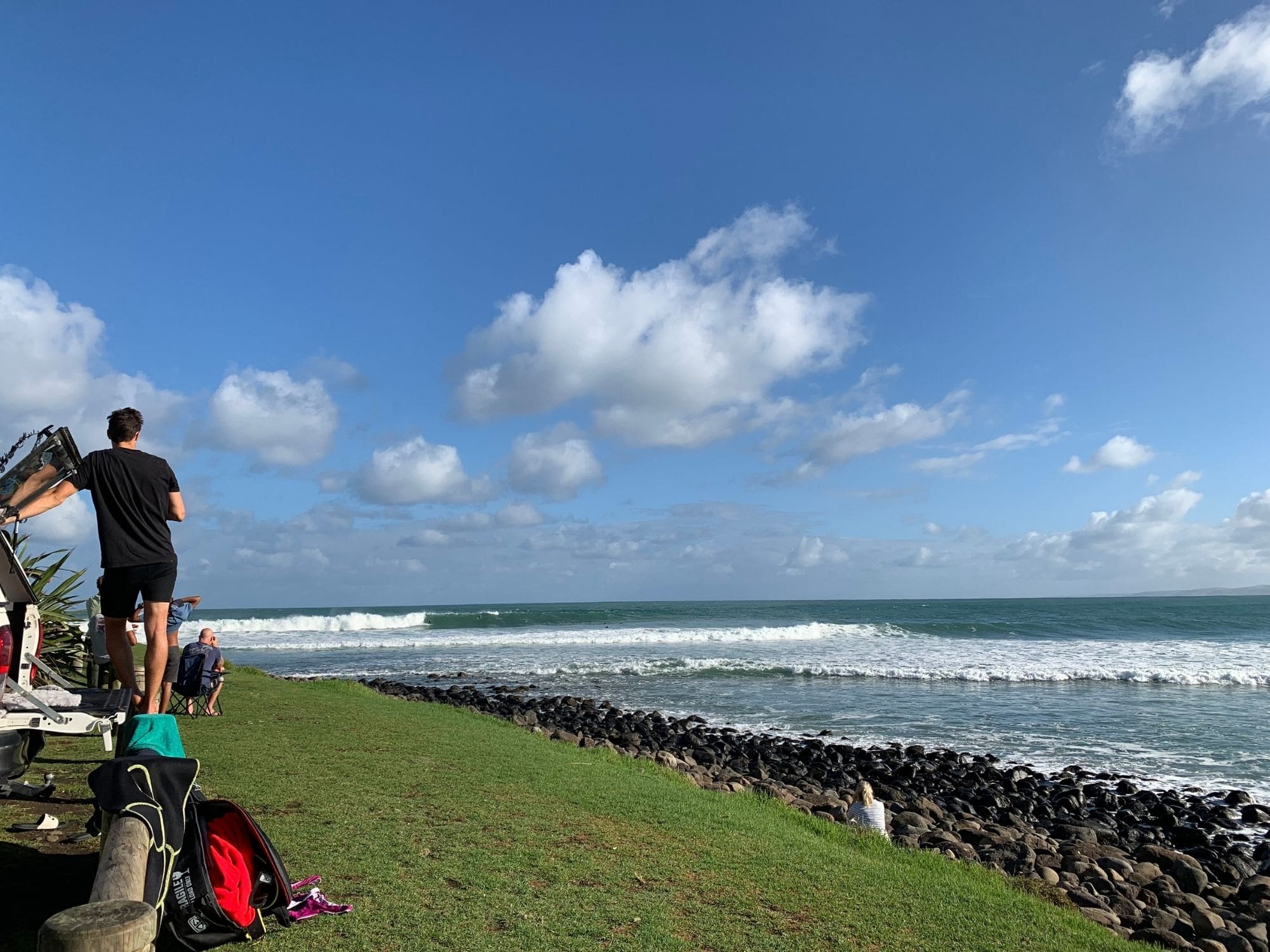 Raglan Town by the sea
If ever visiting the northern island of New Zealand, also make sure to visit Raglan Town. Grab a coffee in one of many friendly cafes, get some lunch and visit one of the vintage shops in the pictures town. Keep an eye out for some local jam sessions and pay a visit to The Raglan bakery on Bow Street. It will tickle your senses. Click here for the Raglan Travel Guide.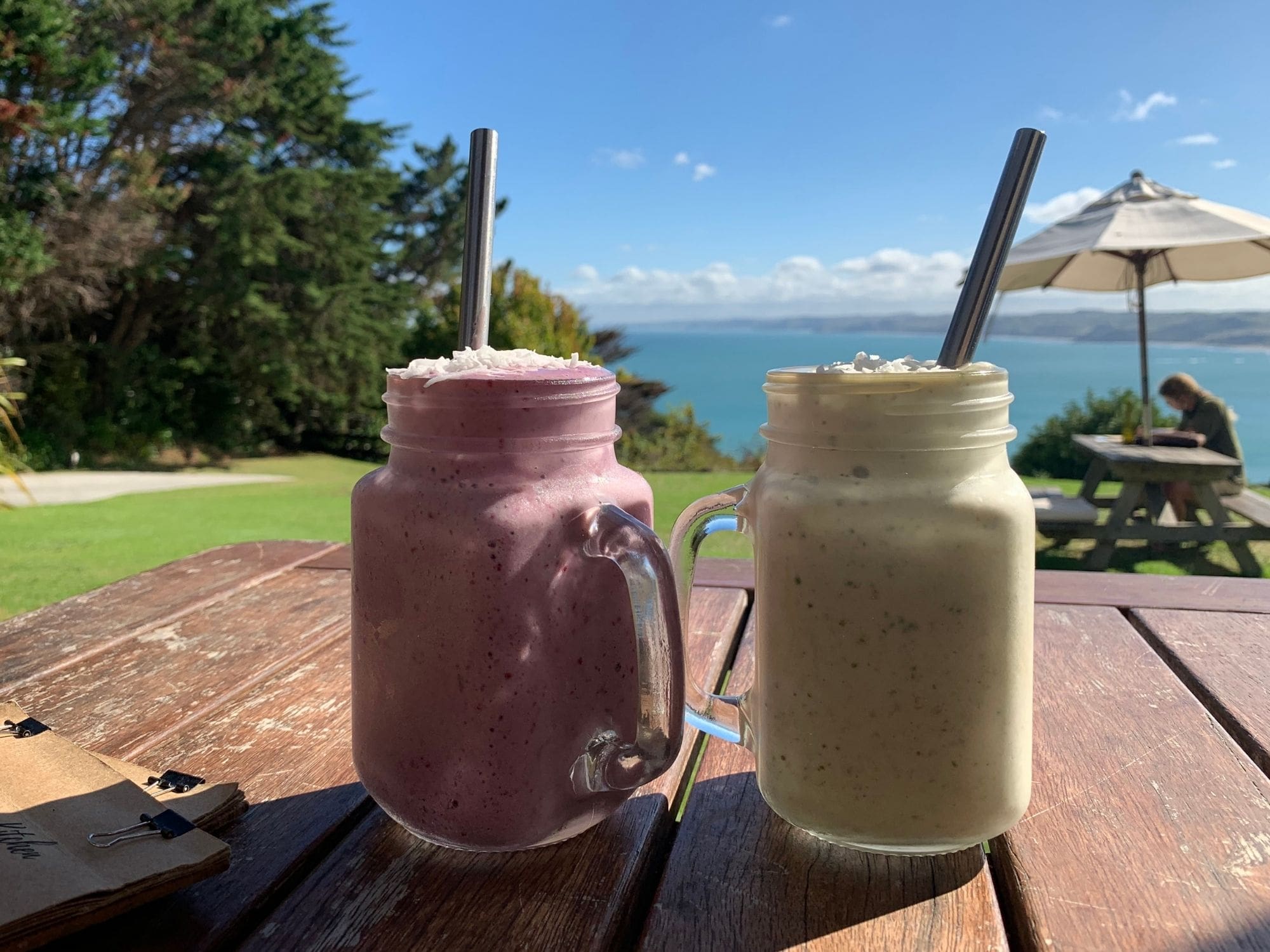 Santal Solscape, a sustainably sourced scent by Aemster
Solscape has always been a great source of inspiration for Aemster and made a lasting impression during our travels. It contributed to our conscious brand approach and resulted in our beautiful scent called Santal Solscape. A scent in which a variety of woods have a clear predominance. The combination of sandalwood, cardamom, and amber makes the fragrance soft yet accessible and will be an enrichment to many surroundings.
If ever in New Zealand, please consider visiting this fascinating area and remember that, besides the beauty and magic of this particular hilltop, beautiful natural sources are always around you no matter where you are.